Home
NORMANTON-ON-TRENT WITH MARNHAM PARISH COUNCIL
LITTER PICK
around our parishes on Sunday 3rd April 2022
meet at Normanton Village Hall at 10 a.m.
Please come along and get involved.
Protective gloves and collection bags will be provided
MyNotts app (Nottinghamshire County Council)
Why a Nottinghamshire County Council App? The MyNotts app has been developed to allow immediate access to the most popular Council services while on the move. Now, by having the MyNotts App available to download from the app store(s) on to both Android and iOS devices, we're giving you the opportunity to access the key NCC services, support and information you need, quickly and efficiently on your smartphone.
Service users have told us they want to be signposted to news and information that is relevant and local to them and to be able to access local services, events and community information.
And visitors to Nottinghamshire have identified the need to see what's happening in the county, to be able to book on to events and to find out information about tourism and visiting places of interest in Nottinghamshire.
Summary
We're taking a phased approach to developing the MyNotts app. In phase one we have designed the app to make it easier for new and repeat customers to access transactional services and information via current web pages, online forms and systems. As we continue to develop service provision through the app in phase two, we will enable you to 'report it' 'pay for it' 'apply for it' and 'find it' on any smartphone and tablet.
Our aim is to significantly improve the ability to access information and services, provide a new digital channel and better overall customer experience for those of you who prefer this method of digital engagement.
Download the MyNotts app on the Apple App Store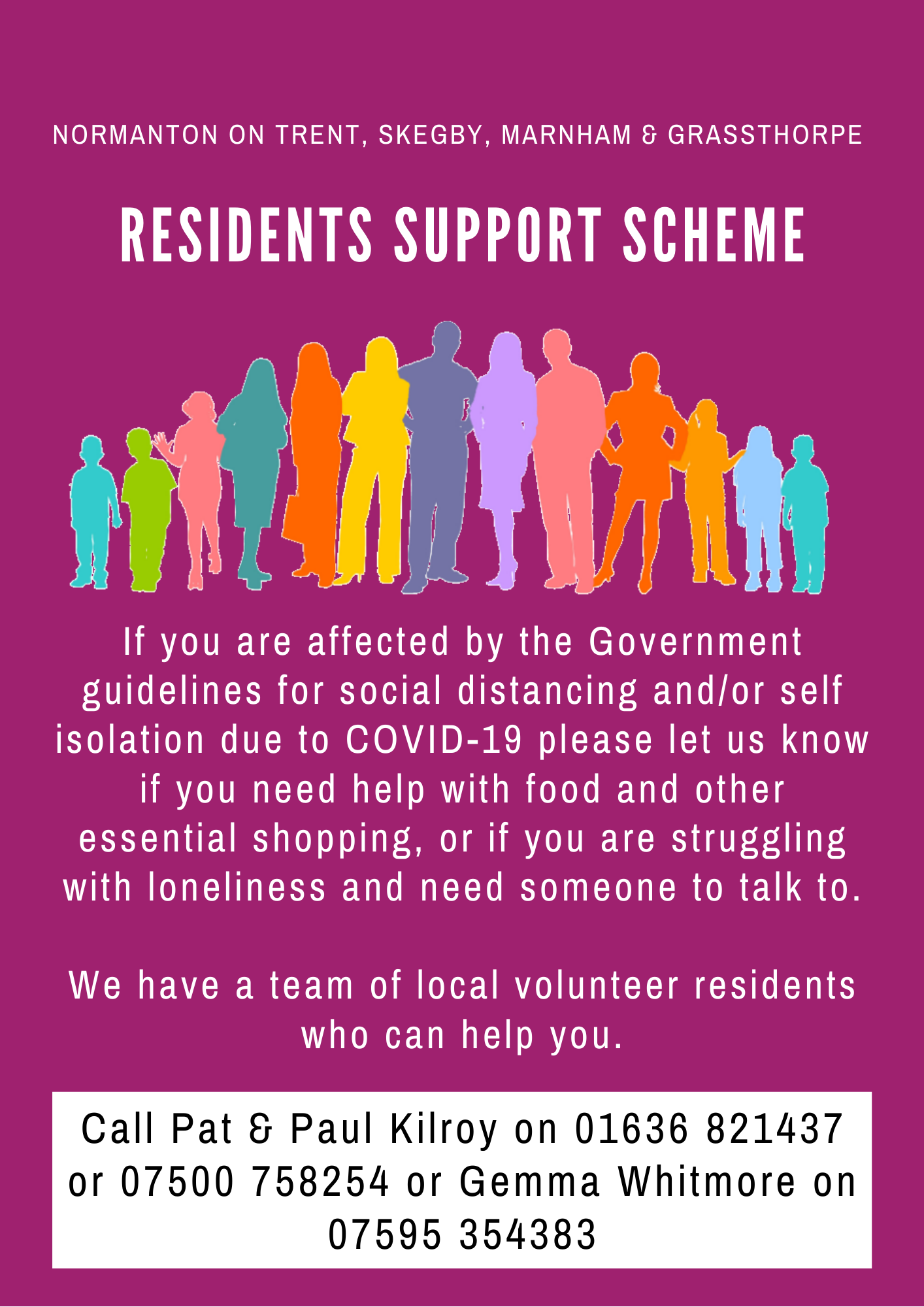 Dog Fouling
The Parish Council have received complaints from residents concerning the prolific incidents of dog-fouling.
It is illegal to leave dog waste in the majority of public open spaces and if caught, offenders can receive a fine of £100, increasing to £1000 if the case goes to Court.
The Parish Council would encourage members of the Parish to report any incidents using the following link which can be found on Bassetlaw District Council's website.
https://selfservice.bassetlaw.gov.uk/renderform.aspx?t=186&k=454989C6779DD3C4EE7F7D8390B4E732AD581159
PARISH DEFIBRILLATORS: Defibrillator Units are located at The Crown public house on South Street, Normanton on Trent, and The Brownlow Arms, High Marnham. In an emergency, please contact the Emergency Services on 999 and they will provide information to access the defibrillator units.